In the first such decision by a state to tackle rising fuel prices, Jharkhand will subsidise Rs 25 per litre of petrol for ration-card holders with two-wheelers, with a likely cap of 10 litres per family per month, officials said. The modalities of the move to be implemented from Republic Day are still being worked out, they said.
In Jharkhand, petrol currently costs Rs 98.52 per litre, and diesel Rs 91.56.
On Wednesday, while announcing a slew of schemes to mark two years of the JMM-led coalition government, Chief Minister Hemant Soren said: "We know that the prices of petrol and diesel are skyrocketing, affecting the poor. There are motorcycles in houses of the poor, but people can't ride them because they don't have money for petrol… the person is not able to go to the market to sell his crop. We hear that people are mixing kerosene and petrol to ride motorcycles. We will reduce the price by Rs 25 per litre of petrol."
Soren's announcement came after he virtually laid the foundation for more than 1,500 schemes worth Rs 16,000 crore, along with the Governor Ramesh Bais.
Best of Express Premium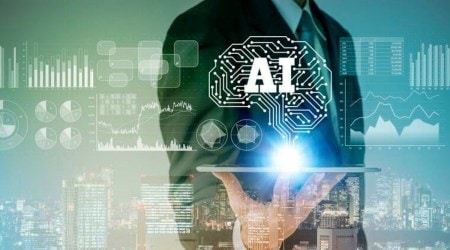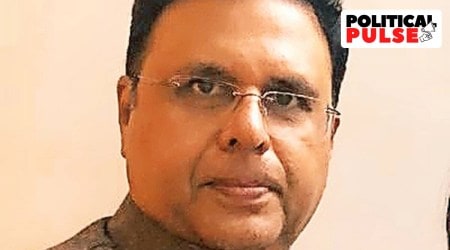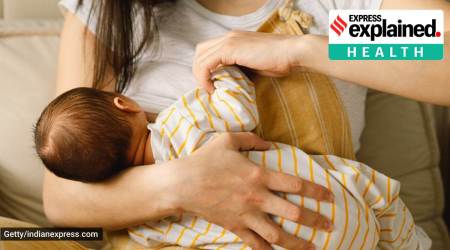 Later, a senior official told The Indian Express that those with ration cards will get the petrol subsidy with a cap of 10 litres per family for two-wheelers. The state government "may transfer the money directly into accounts", the official said.
Jharkhand is the first state to adopt such an innovative measure to provide relief to a select group of people — the middle-class and lower middle-class — which spends on petrol for running two-wheelers. As many as 23 states reduce the Value Added Tax on fuels to reduce petrol and diesel prices. Amongst states, the highest drop was in Karnataka (Rs 13.35 per litre of petrol), followed by over Rs 12 per litre of petrol in Mizoram and Puducherry. Moreover, while all states chose to forego revenues, Jharkhand has instead decided to provide subsidies and incur higher expenditure.
State Finance Minister Rameshwar Oraon told The Indian Express that the government does not want to reduce VAT on petrol for everyone and will opt for "objective subsidy benefiting the poor".
"There are 61 lakh families that have ration cards in Jharkhand. Out of that, many would have motorcycles. It could be 2 lakh, 10 lakh or 20 lakh, and that needs to be checked and corroborated…One way to give the subsidy would be with Aadhaar-based identification at petrol pumps, and provide the subsidy there itself. It is for us to make a decision by January 26, when the benefit will be rolled out," he said.
Between February and May last year, the Central Government had increased excise duty on petrol and diesel by Rs 13 per litre and Rs 16 per litre, respectively, amid a sharp decline in revenues due to Covid and related restrictions.
Last month, the Centre announced an excise duty cut of Rs 5 per litre on petrol and Rs 10 per litre on diesel, prompting some states to announce their own tax cuts to reduce prices. For instance, in Delhi, the price of petrol came down from a high of Rs 110 per litre in early November to Rs 95.4 per litre. Maharashtra, Tamil Nadu, Andhra Pradesh, Telangana, Kerala and West Bengal are among states that have not cut state taxes on petrol and diesel.
In his speech, meanwhile, Soren said his government could not undertake development work as planned due to the pandemic, but ended the year with Sarkar Aapke Dwar scheme to provide solutions to problems faced by the public through camps organised at the panchayat level. He said his government now plans to launch a credit card for the state's students.
"We are launching schemes that will benefit people for the next 20-30 years. Not only mines and minerals, we will make our name in tourism also and, therefore, we have today launched a new tourism policy. No one can stop this state from growing. We have adopted a new slogan: Jharkhand na ab rukega aur jhukega, ab nischit taur par aage badhega (Jharkhand won't stop, won't bow, and will now definitely move forward)," Soren said.
Referring to key issues tackled by his government, Soren said long-pending problems of "para-teachers", or contract teachers, have been met. "Earlier, they used to protest 11 months in a year. We sat with them and agreed on their terms, such as a 50 per cent increment in pay, among other things," he said.
Soren also attacked the Opposition BJP for accusing his government of being against women empowerment. He said the BJP was levelling the charge based on the move to scrap the scheme of fixing the registration fee of flats upto Rs 50 lakh at Re 1 in the case of women owners.
"We stopped it because this was only for the rich, not for the poor. And we saved this money and gave pensions to old women, widows and other women who otherwise sold liquor to make a living. Isn't this women empowerment? Who are the women in Jharkhand who could buy a flat for Rs 50 lakh anyway? Nobody gives flats to Adivasis and Dalits of this state, what registry will they do at Re 1?" Soren said.
(With Karunjit Singh in New Delhi)